Portfolio Companies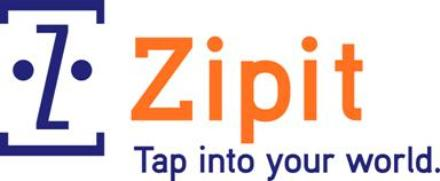 Zipit Wireless ("Zipit"), based in Greenville, SC, focuses on delivering fully connected, wireless IP devices that use the company's unique strengths in wireless connectivity, user-friendly device software, and server infrastructure to access Internet-based services. The technology created by Zipit has been shipping in Zipit branded and top tier branded devices since 2004 - enabling people to connect to people and their personalized Internet content. Zipit's industry leading messaging solutions have expanded into the medical profession among physicians and ambulance providers. For more information on Zipit Wireless and its products, please visit www.zipitwireless.com.
SinglePipe Communications, formed in 2007, was a facilities-based Voice over Internet Protocol (VoIP) provider that delivered residential and business services to the wholesale and channel markets (including Cable Operators, CLECs, Internet Service Providers, Wireless ISPs, VoIP Providers, ASRs and VARs). SinglePipe offered turnkey solutions for residential VoIP, hosted PBX, and SIP Trunking/Line Replacement over its own highly reliable network and in conjunction with partners nationwide. With its headquarters outside Louisville, Kentucky, SinglePipe had offices in Lexington, Kentucky, Charlotte, North Carolina, and Atlanta, Georgia. On July 26, 2010, Integrated Broadband Services (IBBS), of Atlanta, Georgia, a provider of managed communications services for cable companies, acquire SinglePipe.
Combined under the IBBS brand, the company offered fully integrated voice and data solutions for cable companies that seek to expand their residential and commercial service offering. On January 8, 2014, IBBS announced that Momentum, Inc., one of the leading wholesale VoIP providers was acquiring IBBS in its entirety. For more information, please visit http://momentumtelecom.com

Gridsmart Technologies, Inc. was founded by two serial entrepreneurs in Oak Ridge, Tennessee, as a clean tech company with a vision to revolutionize traffic management. The company's GridSmartTM product line combines off-the-shelf hardware with proprietary software to create an industry-leading traffic management system. In February 2014, the company changed its name to GridSmart Technologies, Inc. to reflect the emphasis of its business better. As of May 2014, Gridsmart is in 22 countries and 30 states. Over the last year, Gridsmart has installed 24 systems in Bangkok, Thailand, and 40 systems in Medicine Hat in Alberta, Canada. For additional information about Aldis, please visit https://gridsmart.com.
Wazoo Sports, Inc., founded in 2007, was an online broadcast company located in London, Kentucky, that specialized in high school and small college sports events. Wazoo's content was delivered both live and on demand, giving the viewer total flexibility in viewing options. The company delivered video content to the user over the Internet using the latest in streaming technology combined with professional broadcasting technology, resulting in a broadcast similar to traditional television.
Arkansas Automatic Sprinklers, Inc., of Cabot, Arkansas, is a fire protection sprinkler company founded in 1984 that designs, manufactures, installs, maintains, and inspects fire protection systems, principally in Arkansas. The company provides its services to commercial, industrial, institutional, and residential customers. In addition to Arkansas, the company has licenses to provide its services in, Louisiana, Texas, Oklahoma, and Missouri. In 2009, AASI introduced its low voltage integration division United Fire Suppression (UFS) that includes fire alarm, security, CCTV, access control, intercom, and other security products. This product and service expansion includes "specialty" (e.g., applications where water poses a problem) installations such as fire suppression systems for data centers, computer rooms, specialty manufacturers, and food processors. For more information, please visit http://www.arautosprinklers.com/

Founded in 2004, located in Lexington, Kentucky, Virtulytix, Inc. (formerly Photizo) is a research and consulting firm specializing in data preparation and exploration and the Managed Print Services (MPS) industry. MPS is at the intersection of business services and technology, focusing on providing a total printing solution that enables organizations and companies to manage their print environment through the outsourcing of hardcopy devices, software, supplies, and services. Photizo focuses on providing market information to vendors, dealers, and end user communities in the MPS market, and is the leading consulting and research firm for that market. The company also provides its clients with assistance in developing growth strategies for the Imaging Market.
Each year, hundreds of players in the managed print services market attend Photizo's international conferences and purchase Photizo's innovative market research and intelligence reports. The Photizo Group is the market's main source for ongoing business intelligence about the rapidly growing opportunity of Managed Print Services. Since its landmark MPS study released in April 2008 to ongoing research covering North America, Europe, and Asia, Photizo has emerged as a leader in dynamic business intelligence about the MPS market. For more information, please see www.virtulytix.com.
Superior Fabrication is a leading regional provider of basic consumable industrial parts and components for the coal mining industry, including conveyor and ventilation systems. Nearly all of its customers are industrial supply distributors, primarily supplying mining, tunneling and mining-related companies located in southern and central Appalachia. Superior Fabrication acts as an OEM supplier of parts, components and equipment to these distribution companies, who then sell directly to the end-users. Superior Fabrication was founded by an industry veteran, and it is located in rural southwest Virginia. For more information please see http://www.superiorfabrication.us/.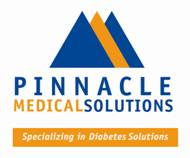 Pinnacle, located in Southaven, Mississippi, is a distributor of insulin pumps and diabetic testing supplies, with a primary focus on pump patients with commercial insurance. A group of medical device and pharmaceutical sales veterans established Pinnacle in 2006, and the company concentrates its efforts in Arkansas, Louisiana, Mississippi, and Tennessee. According to the U.S. Centers for Disease Control, twenty-four million Americans have diabetes. This number of Americans with diabetes is projected to triple by the year 2050, and according to some studies as many as 50% of Americans could have diabetes or pre-diabetes by 2020 at a cost of $500 billion. For more information please see http://www.pinnaclemedicalsolutions.com